WHAT DO YOU LOVE ABOUT REVEILLE?
Chances are, you have some kind of connection, a way in which this congregation has blessed you. For those of us who love Reveille, we all have common experiences we never would have had were it not for the people, relationships, and ministries that make our church what it is. As we participate in our annual stewardship campaign, remember those things that make Reveille so special to you, and remember how you help make those things happen as you plan your financial support for 2020.
With gratitude for your generosity,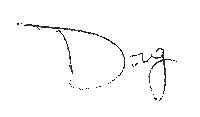 He who supplies seed to the sower and bread for food will supply and multiply your seed for sowing and increase the harvest of your righteousness. – 2 Corinthians 9:10
2020 MINISTRY BUDGET PREVIEW
Where does the money go? Learn how your generosity funds ministry at Reveille and beyond by reading our 2020 Ministry Budget Preview.
WHAT DO WE LOVE ABOUT REVEILLE?
Take a listen to what these members have to say about how Reveille has blessed their life:
Listen to Mel Ely | October 6
Listen to Boyd Bullock | October 13
Listen to Annie Lou Wax | October 20
YOUR ANNUAL GIVING ESTIMATE
If you haven't returned your Estimate of Giving, there is still time. To submit your confidential estimate of giving online click here or mail your card to the church office. Estimate of Giving cards are also available in the welcome center, narthex, fellowship hall, and church office.
CONSIDER ONLINE GIVING
Convenient, Consistent, Secure, Simple
Please consider using Reveille's secure online giving application to fulfill your estimate of giving. Giving online allows you to set up and manage your own contributions. It also provides much-needed donation consistency for our congregation.
Making your contributions at www.reveilleumc.org/donate by direct debit (ACH transfer) from a checking or savings account offers two additional benefits for the church:
Lower fees are incurred by the church with direct debit from your checking or savings account. Reveille pays higher processing fees when you give using a credit or debit card.
Using Reveille's giving application allows for automatic transfer of funds. Your bank's online bill-pay feature typically results in a check being mailed to the church, which requires additional processing time and expense.
Questions? Need assistance? Contact us by email  or (804) 359-6041, ext. 118.