LEAD PASTOR
Pete Moon was appointed as Reveille's lead pastor in July 2020. He was born in Nashville, Tennessee, and was raised in Rockville, Maryland. He graduated from the University of Washington in Seattle with a degree in Aeronautical and Astronautical Engineering. Following graduation, he served as a Naval Flight Officer aboard the aircraft carriers USS Kitty Hawk and USS Ranger, flying A6E Intruder aircraft and subsequently served as a flight instructor.
In 1988, he left the U.S Navy to attend Union Theological Seminary (now Union Presbyterian) in Richmond, Virginia. Pete decided to enter the ministry while he was a member of Reveille UMC. Since then, he has served multiple appointments in Richmond, Fairfax, Farmville, Woodlake, and most recently as the Superintendent of the Richmond District. He has also completed his Doctorate of Ministry at Wesley Theological Seminary, specializing in church renewal and revival.
Pete has served in multiple Conference leadership positions including the Board of Ordained Ministry and the founding chair of the Five Talent Academy. Additionally, he has been a delegate to the past five General and Jurisdictional Conferences.
He and his wife Lynn have been married 32 years and have five children and three perfect grandchildren.
In his spare time, Pete enjoys running, cycling, woodworking, and fixing up old broken down cars.
When asked for a phrase that defines his ministry he replied, "In the person of Jesus Christ, there is no place where there is no hope…" He is a passionate believer in our God "who is able to do immeasurably more than we ask or imagine…" (Eph. 3:20)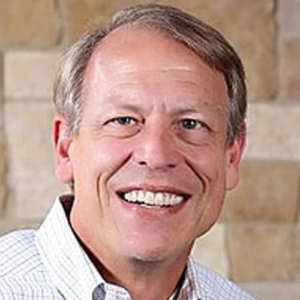 Watch our recent Q & A with Rev. Dr. Pete Moon and get to know him and why he's excited to be part of Reveille's team.
RESOURCES
To reach out to the lead pastor, please contact:
Rev. Dr. Pete Moon
Lead Pastor
(804) 359-6041 ext. 112
leadpastor@reveilleumc.org