HOMEBOUND MINISTRY
ABOUT
Find a new friend in one of our homebound senior adults and add something special to your own faith journey. The time commitment is small and flexible. Homebound members live in a variety of locations throughout the metropolitan Richmond area. Consider being a visitor to someone who lives near your home.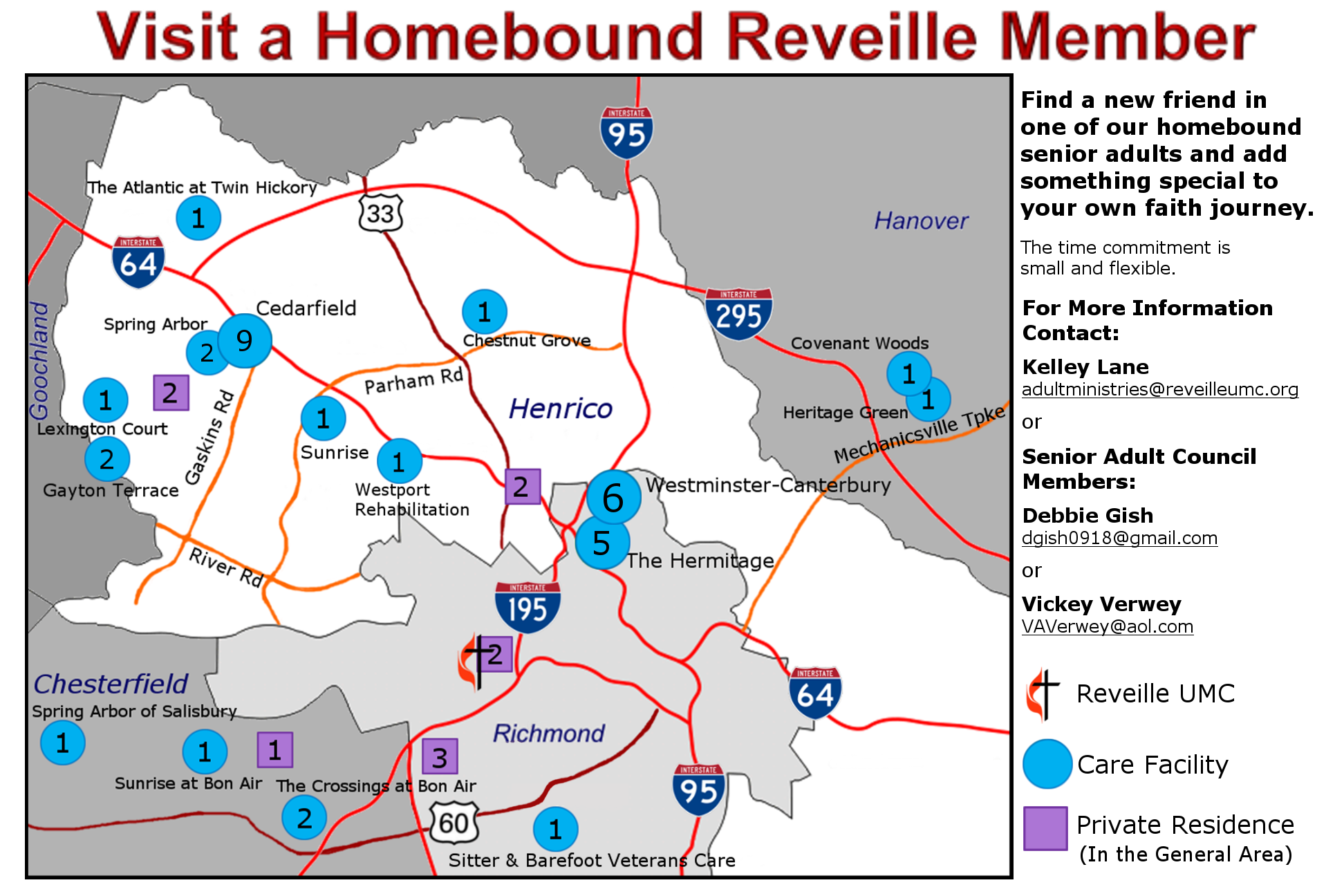 TELECARE MINISTRY
A new Telecare Ministry is being developed that will provide regular telephone calls to church members who live alone and who would benefit from daily contact to check on their well-being. This type of program can be helpful not only to the recipient but also to their family in knowing that someone is in contact with their loved one on a regular basis. You can participate in this ministry by:
receiving a daily call
referring a family member or friend to receive calls
making one or more daily calls
CONTACT
For more information about visiting senior adults or the telecare ministry, please contact Kelley Lane.